The paper industry is among the top three largest emitters of greenhouse gases. That is why paper manufacturers are looking for ways to make their products and production processes more environmentally friendly. Adding beet pulp to fresh wood fibre as a raw material is one such solution.
CO2 emissions reduced by 80 percent
Fred Andriessen, R&D project manager at Cosun Biobased, explains, "Replacing a tonne of wood fibre with a tonne of beet pulp results in 80 percent lower CO2 emissions. Trees are specially grown and logged to make paper – around two billion tonnes a year – while beet pulp is a by-product from the sugar industry. What's more, beets grow back every year, while a tree needs years to become big enough to harvest. Not to mention the fact that the trees used come from far away, such as Scandinavia and South America. Sugar beets grow in the Netherlands close to the paper factory." Moreover, unlike wood, beets do not contain lignin, a polymer that is chemically removed during paper production. Paper manufacturer Crown Van Gelder wants to distinguish itself with beet paper and attract sustainably minded buyers. Fred continues, "The paper is white with tiny black dots from the miniscule leftovers of the beet skin. In other words, it's clearly recognisable as paper, but with a narrative."
Durable, affordable and food-safe

Following a test period, the paper has been commercially available for two years under the name Crown Native. It contains 20 percent fibre from beet pulp. This results in 16 percent less CO2 emissions than paper made entirely from fresh wood fibre.
Tom Brooijmans, director of Novidon, comments, "Adding one-fifth pulp turns out to be the ideal ratio. Beet pulp is cheaper than fresh wood fibre, so in terms of economic costs, 'the more the better'. But beet also retains more moisture than wood, so 20 percent is the absolute maximum. Crown Native can just as easily be printed and is just as durable as wood paper made from 100 percent wood fibre."
Last year, the Cosun Beet Company published the Bright Beet Book on sugar beet paper. Retailers can also purchase beet paper for use as wrapping paper. But beet paper is mostly used for packaging. "The paper is ISEGA-certified, which means it is suitable for use as packaging that is in direct contact with food.  In other words, it can be used for food-safe packaging. All consumer packaging for loose granulated sugar from Van Gilse, for instance, is made of beet paper," says Fred. Beet paper packaging can be reused around seven times, after which it is compostable.
Tissues and recycled paper

Novidon is familiar with the non-food sector as a supplier of potato starch, a by-product from the potato processing industry. The company is part of the Duynie Group, which specialises in the circular value creation of co-products and sells all beet pulp originating from the two Dutch sugar factories run by the Cosun Beet Company. Fred continues, "A lot of pulp is fermented or goes to the animal feed industry. By finding innovation projects like paper production, we can create added value." This is a good example of how a solution developed by R&D to reuse residuals from the Cosun Beet Company for high-end products finds it way to buyers through the specialists of the Duynie Group. Of the one million tonnes of beet pulp that remains at Cosun each year, a small percentage goes to Crown Van Gelder, where the production of beet paper takes place on an industrial scale. According to Tom, "Sales of white paper could probably increase, but to achieve faster growth, we are also looking into other types of paper." Fred adds, "We're currently experimenting with beet pulp in tissues and paper towels. As well as in recycled paper. But beet pulp will have to offer technical advantages or it will be too expensive. The best part is that sugar beet pulp strengthens the paper significantly, so this can be one such advantage. But it takes time to convince and mobilise the entire marketing and production chain."
Recognition

With a preparation time of two years, this kind of marketing chain has been developed for grass seed packaging, for example. The excellent potential of fibre from beet pulp as a sustainable alternative to wood fibre is clear from the Bronze Innovation and Public Awards presented at the EUROSAC 2022 Grand Prix to the five partners working on this sustainable innovation solution: Cosun Beet Company, Novidon, Crown Van Gelder and Fiorini, which printed the beet paper bags for grass seed manufacturer DLF.
In addition to valorising residual products such as beet pulp, Cosun is also working on processing sugar beets in a more sustainable way.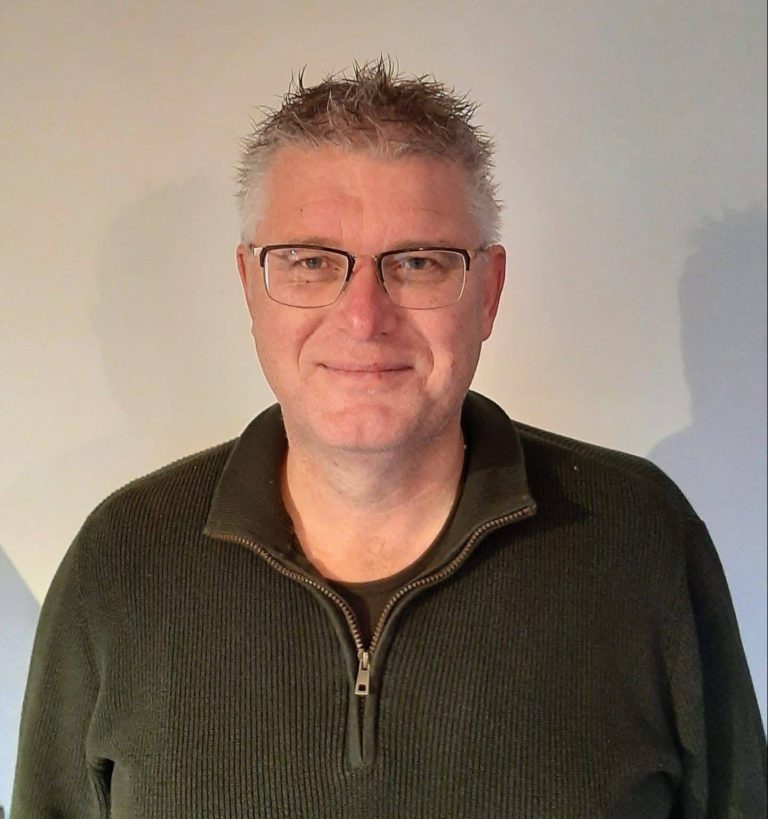 "
Replacing a tonne of wood fibre with a tonne of beet pulp results in 80 percent lower CO2 emissions. Trees are specially grown and logged to make paper – around two billion tonnes a year – while beet pulp is a by-product from the sugar industry."
Fred Andriessen
Projectleader RD&I, Cosun Beet Company