Marcel Lommers is the manager of Research & Development (R&D) at Duynie Group. He is responsible for establishing and managing R&D projects as well as leading a young and enthusiastic group of four employees. 'As a team, we are absolutely devoted to and passionate about valorizing raw materials as well as co-products from the food, beverage, and bioethanol industries.' He notes chips as an example: 'For one kilo of chips, you need about two kilos of potatoes. We make sure that those remaining co-products are made as valuable as possible'.
A pot of co-product

Marcel describes the progression of an innovation process. 'Funnily enough, it starts with a pot of co-product being sent to us. The first step is investigation. What is it, what can you do with it, where does it come from, and what processing can we apply to it?' These are the initial questions in what Duynie Group calls the 'Screening, Scouting and Ideation (SSI) phase'. After these initial questions, we proceed to testing. 'Theory is important, but practice is decisive,' says Marcel. 'We conduct quick and dirty tests to determine the potential of a project. These are based on feeling, but supported by theory and experience.'
Preference for brewer's spent grain over wheat flour

Brewer's spent grain is an example of a process where everything comes together. That is because brewer's spent grain is a co-product of brewing and consists mainly of barley residue. The accumulation of dozens of small projects with brewer's spent grain over the years has led to the development of two high-quality products: a low-protein fibre and a high-protein concentrate. 'Brewer's spent grain is a fantastic product from a nutritional standpoint. I would even prefer to eat brewer's spent grain over ordinary wheat flour! Our innovation offers a lot of opportunities, but our colleague will explain more about that in a subsequent article,' Marcel says with a wink.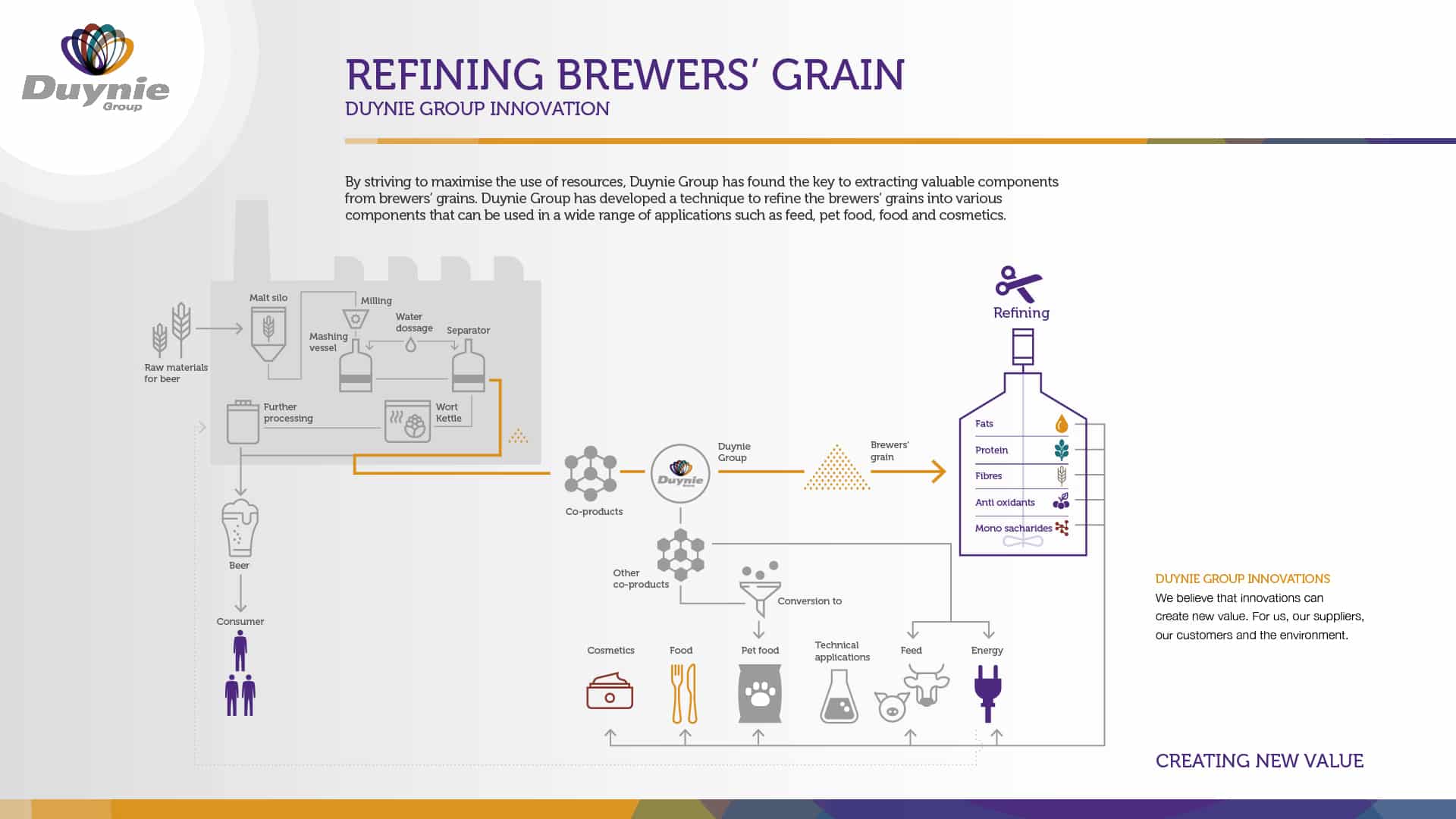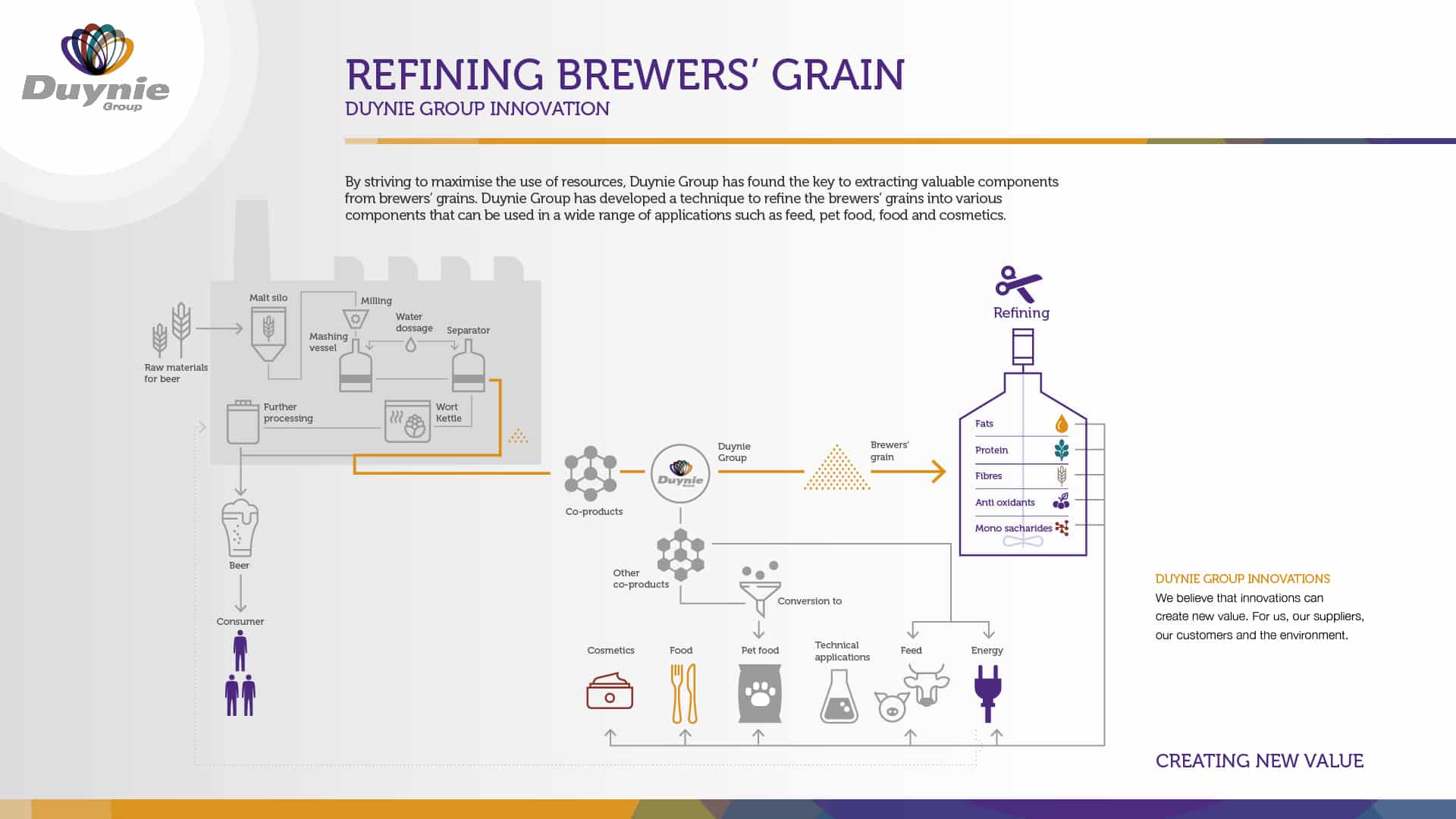 Ensuring circularity

Marcel sees international potential in adding value to co-products: 'In the Netherlands, every square metre has been thought out and we have to be frugal with our raw materials. This awareness will also grow in countries where there is currently no acute need for circular thinking.' Here, he sees a clear role for Duynie Group. 'As the Duynie Group, we are the key to ensuring circularity. Our task as an R&D department is to ensure that we can maximize the value of the co-products.'
The Waste Free Week

The Waste Free Week is scheduled for 12 to 18 September inclusive. This initiative by Stichting Samen Tegen Voedselverspilling (Together Against Food Waste Foundation) takes up the challenge with millions of Dutch people to reduce food waste. Worldwide, an average of a third of all food between production and consumption is not eaten. Duynie Group's R&D department works passionately to upgrade co-products from the food and beverage industry. Through their efforts, they contribute to a circular economy and the reduction of food waste.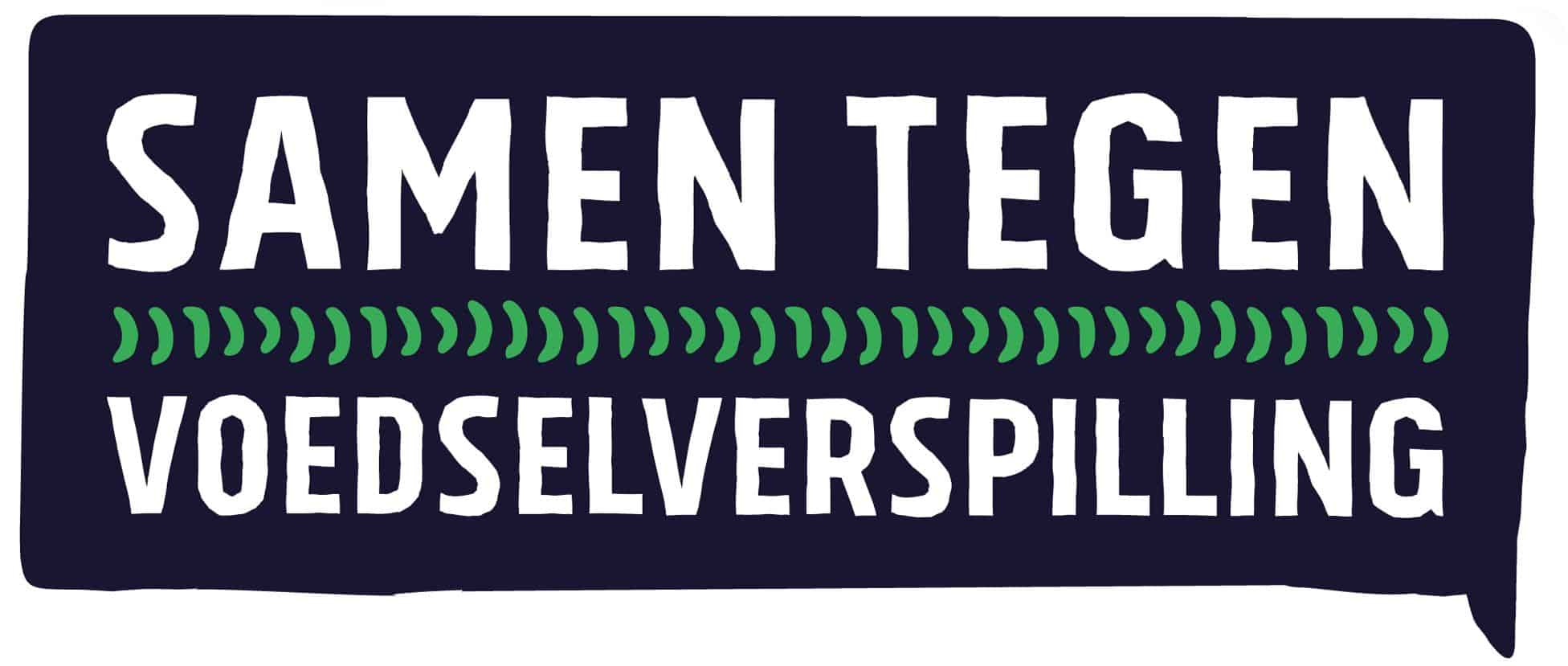 Click here to learn more about how Cosun contributes to combating food waste through it's own Innovation Center, by developing plant-based non-food products.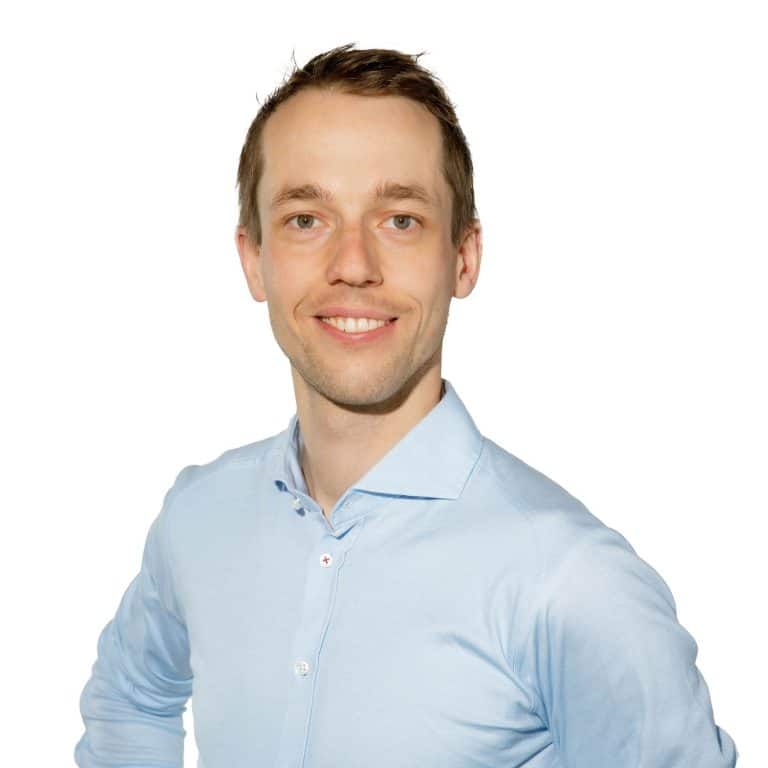 "
For one kilo of chips, you need two kilos of potatoes. We make sure that the remaining kilo is made as valuable as possible"
Marcel Lommers
R&D manager at Duynie Group