In the Fascinating programme in the north-eastern Netherlands, the primary focus is on plant protein. Four large agricultural cooperatives (Cosun, Agrifirm, Avebe and FrieslandCampina) and LTO Noord are developing this programme together with the Province of Groningen. Fascinating aims to produce food products with a positive impact on health, whereby the needs of the agricultural soils determine how and which crops are grown, with energy-efficient processing, valorisation of residual streams and closed loops.
Accelerating the expansion

Gert Sikken is Director of Agro Development at Cosun and Programme Manager of Groeikracht Cosun. This Cosun network combines the strengths and knowledge of farmers, conducts research and encourages innovation to improve potato, sugar beet and chicory cultivation and make it more sustainable. On behalf of Cosun, Sikken is involved in the Sustainable production of nutritional crops theme within Fascinating. Sikken explains, "One of the reasons Cosun joined Fascinating was to accelerate the expansion of our product range. It is a strategic decision to focus not only on carbohydrates, but also on a protein crop. By working together with other large agricultural organisations, we can speed up the expansion of plant protein."
Protein isolate from fava beans

"Cosun has already advanced considerably with protein extraction from beet leaves, RuBisCo. We have the knowledge in house and the scale has already increased to the factory level. Beet leaves are only available two or three months a year, so we're looking for a complementary crop for RuBisCo. That means taking a broader look at the possibilities offered by other protein-rich leafy crops. Another crop that appears to be promising is the fava bean. This protein crop commonly used for animal feed contains around 25 percent protein. With our technology, we can extract protein isolates from the fava bean. These are concentrated protein products that can replace milk protein in food products," explains Sikken.
Challenges

Since fava beans for use in food products is a new type of crop, there are a number of issues that need to be addressed: plant health, preventing major crop variations, an optimal rotation schedule and determining how fava bean protein can fit into a healthy diet. All of these issues require a solution to ensure that the fava bean can develop into a reliable and profitable crop. This is a fourth crop that can be grown without lots of chemicals or fertilisers that is also suitable for the food market," says Sikken.
No strangers

"It's great that we can conduct research into protein crops together with others in the Fascinating programme. After all, it's no small task to explore all aspects single-handedly. There's no reason for everyone to have to reinvent the wheel. And all of us involved in Fascinating are no strangers to one another. We work with the same farms, which makes collaboration a lot easier. We focus on such targeted efforts as improving soil resilience and using natural fertilisers. And we're not the only ones; the other cooperatives also work with the same farmers."
Incidentally, as to the latter, leguminous crops are prioritised. They bind nitrogen from the air and require less artificial fertiliser. They also provide nitrogen to the crops that then grow in the same parcel. "Thanks to the fava bean roots that remain after harvesting, the farmer can use 50 to 60 fewer kilos of nitrogen per hectare in the next crop. In other words, you need a third to a quarter less nitrogen than would normally be required for beets or potatoes, for example."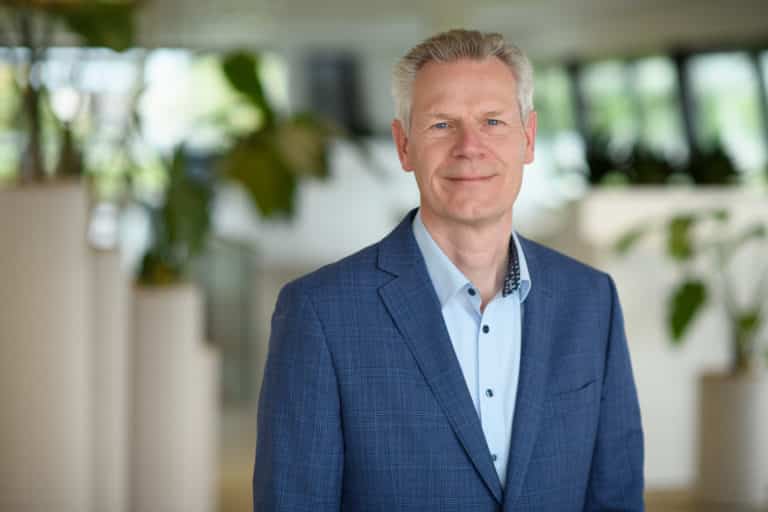 "
It's great that we can conduct research into protein crops together with others in the Fascinating programme"
Gert Sikken
Director Agro Development, Cosun