'The past few years we have been developing the production of protein from sugar beet leaf and we will keep refining production. It's a fantastic step in the direction of our dream: to develop sugar beet protein for use in such things as vegetarian burgers', Petra says.
Why is Cosun investing in GPEC?
'Cosun has a clear ambition: to be entirely plant-based, circular, and transparent. We are facing a huge challenge to provide the entire global population with food. The growing global population has increased the need for protein significantly. We need to search for proteins that are healthy, nutritional, and functional. Replacing animal protein with vegetable protein enables us to offer more people a healthy diet and use raw materials much more sustainably. With GPEC, Cosun aims to work with partners to accelerate the protein transition.'
What is GPEC?
'GPEC is a hub for plant protein development. It supports startups, scale-ups, and medium-sized enterprises that are in the scale-up phase of their product. They can develop innovations for plant-based proteins here. GPEC is a cooperation between Cosun, HAS University of Applied Sciences, The Protein Brewery, BioscienZ, and Rabobank.'
Why is Cosun working with others in GPEC?
'GPEC partners also offer us other openings and developments in the plant-based protein market. The Protein Brewery is developing proteins for the food industry, including fermentation technology. Students and lecturers from HAS University of Applied Sciences can specialise in cultivating plant-based proteins at the centre. This enriches the study programme with new knowledge.'
What is Cosun's role in this hub?
'GPEC is supporting companies that need help in developing plant-based protein. It can offer services. We can, for example, come up with ideas about how an idea can become operational or we can advise on how to build a food-safe demo system. We also help with facilities. We share laboratories, a pilot area and a demo plant. so that companies do not need to invest in these in the early phases of their development. This offers entrepreneurs and researchers who want to produce plant-based proteins the space to experiment.'
What advantages does it bring?
'The social advantage is that we can make considerable contributions to the protein transition and in doing so offer the global population more and better food, as well as halve CO2 emissions, as stated in the Climate Agreement.
Commercial advantages include networking between students and companies at an early stage of developing plant-based proteins. New knowledge, new markets and opportunities to add value to waste streams. We want to obtain much more protein from beet leaf and valorise it.'
Curious about how Cosun contributes even more to the protein transition? Then read more about the collaboration within the Fascinating innovation program!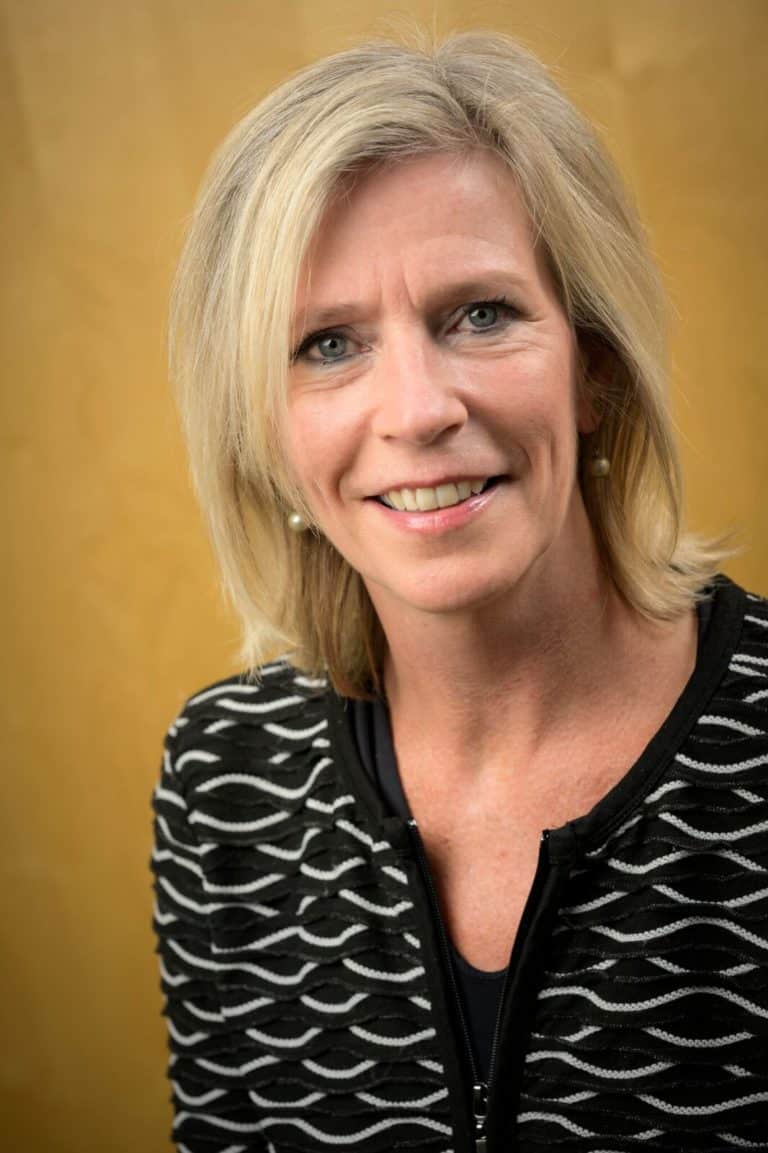 "
Our dream: to develop sugar beet protein for use in vegetarian burgers"
Petra Koenders
General manager GPEC